In order to source and secure a sufficient number of new clients and matters in today's business environment, most law firms offer business development coaching and training programs to their attorneys. In fact, a market-wide survey conducted by The Ackert Advisory in 2013 reveals that over 71 percent of North American law firms provide coaching and training, mostly through their professional marketing staff. But the same study points to a wide gap between the coaching and ROI: only 12 percent of the firms surveyed report that their internal business development coaching and training programs yield a positive return—which in most cases is inaccurately defined by firm management as "dollars in the door."
The problem is not that the coaching is ineffective, but rather that law firms apply little formal scrutiny to ensure that such an initiative yields meaningful results. Though internal coaching by in-house firm professionals may be the most cost-effective form of business development training for many firms to employ, the survey results suggest that firms need to institute more processes and competencies for their considerable coaching investment to yield dividends. For example, it is common for an in-house professional to provide coaching to a partner on an as-needed basis (e.g., in response to a plea to "help me improve the presentation I need to give next week") without any processes in place to measure the efficacy of that coaching. Even a structured program is typically assessed based on arbitrary indicators such as whether or not the lawyers "liked it" or "found it helpful."
The fact is that business development coaching for lawyers, under the best of circumstances, is a difficult undertaking. Not all participants are amenable, and without reliable technology to assign and track tangible metrics to an educational experience, there is little hope of translating a "helpful conversation" into a profitable business result. Rather than solve for these problems, most firms either ignore the gap or they continue to administer various ad-hoc programs and resources with the assumption that doing something is better than nothing.
At the associate level, evaluating the effectiveness of business development coaching programs is particularly challenging given that associates typically do not originate many new matters. The most common approach taken by law firms is to capture anecdotal feedback from the associate-trainees themselves, as well as a general observation of their business development activity (e.g., authored articles and blog posts, participation in networking groups, etc.).
At the partner level, the challenge with traditional coaching programs is that the anecdotal evidence, which tends to be less quantifiable, makes justifying a profitable business case tough. A more effective approach to the traditional model is to employ a "scorecard" that identifies and tracks specific metrics (e.g., new revenue, number of new business pitches, number of referrals received and given, number of client visits, etc.). Both methods of measurement are only as good as the professionals collecting and reporting the data.  Introducing a technology solutions into the process streamlines some of the reporting to paint a more comprehensive picture of a participant's progress.
The legal industry's tendency to place a strong emphasis on technical knowledge while business practices lag behind the rest of corporate America continues to be a challenge. The ABA is very clear about its minimum CLE requirements, but there are no standards or best practices for business development education to ensure that lawyers have sufficient acumen and competency when it comes to developing clients.
Fortunately, a new category of technology is emerging to address this challenge. Virtual training or "e-learning" programs like RainmakerVT, Practice Boomers, and Practice Pipeline, among others, provide a variety of affordable business tools that help marketers increase lawyer accountability and measure outcomes. Some of these solutions offer a curriculum of video tutorials that can either be used to "train the trainer" or to train the lawyers directly. Other platforms walk lawyers through a business development planning process which they can access through their mobile apps. Most offer performance tracking that integrates metrics into law firm coaching initiatives. These technology platforms allow marketers to provide a consistent training experience throughout the firm and generate meaningful reports that show e-learning utilization (so marketing departments can cut off underutilized programs), reported BD activity (so inactive lawyers can receive constructive feedback), auto-generated reminders (so marketers don't have to do the nudging) and regular origination surveys (so lawyers can report which of their new matters are directly attributable to the coaching they have received.) Most importantly, the hard data generated by these programs arms marketers with irrefutable evidence that the hours they spend consulting and cajoling their lawyers are tangible contributions to the firm's growth.
As for ROI, the law firm Greenberg Glusker is in its second year with Practice Boomers after a pilot that returned 5X over its initial investment. Case studies on the Practice Boomers website report similar scenarios at other firms who measured a positive ROI after incorporating the e-learning tool into their business development coaching initiatives.
It is important to note that while the business outcomes of coaching alone can be circumspect, the same can be said of e-learning alone. The fact is most lawyers will not take it upon themselves to utilize a business development e-learning solution if left to their own devices. Greenberg Glusker's willingness to employ a less-traditional, hybrid model where the coaching is upgraded by technology, and the technology is humanized by coaching, and in-house professionals is the link between the two has resulted in an average increase of productivity by 20 percent.
As law firms continue to integrate technology into their coaching initiatives, they will better leverage their marketing departments and better realize the business development potential of their lawyers. This evolution will help firms move beyond arbitrary, unstructured coaching initiatives so they can finally close the gap between coaching and ROI.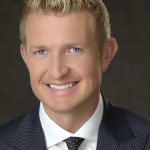 This article was originally published in Strategies: The Journal of Legal Marketing.
Jonathan Fitzgarrald is Managing Partner of Equinox Strategy Partners.  For nearly two decades, he has coached and trained service professionals on how to drive revenue and increase market visibility. He can be reached at 424.377.3200 or Email.