EQUINOX STRATEGY PARTNERS
May 2021 | The Future of Business Development: Positioning Yourself to Thrive in a Post-Pandemic Marketplace
By Jonathan Fitzgarrald and Lana J. Manganiello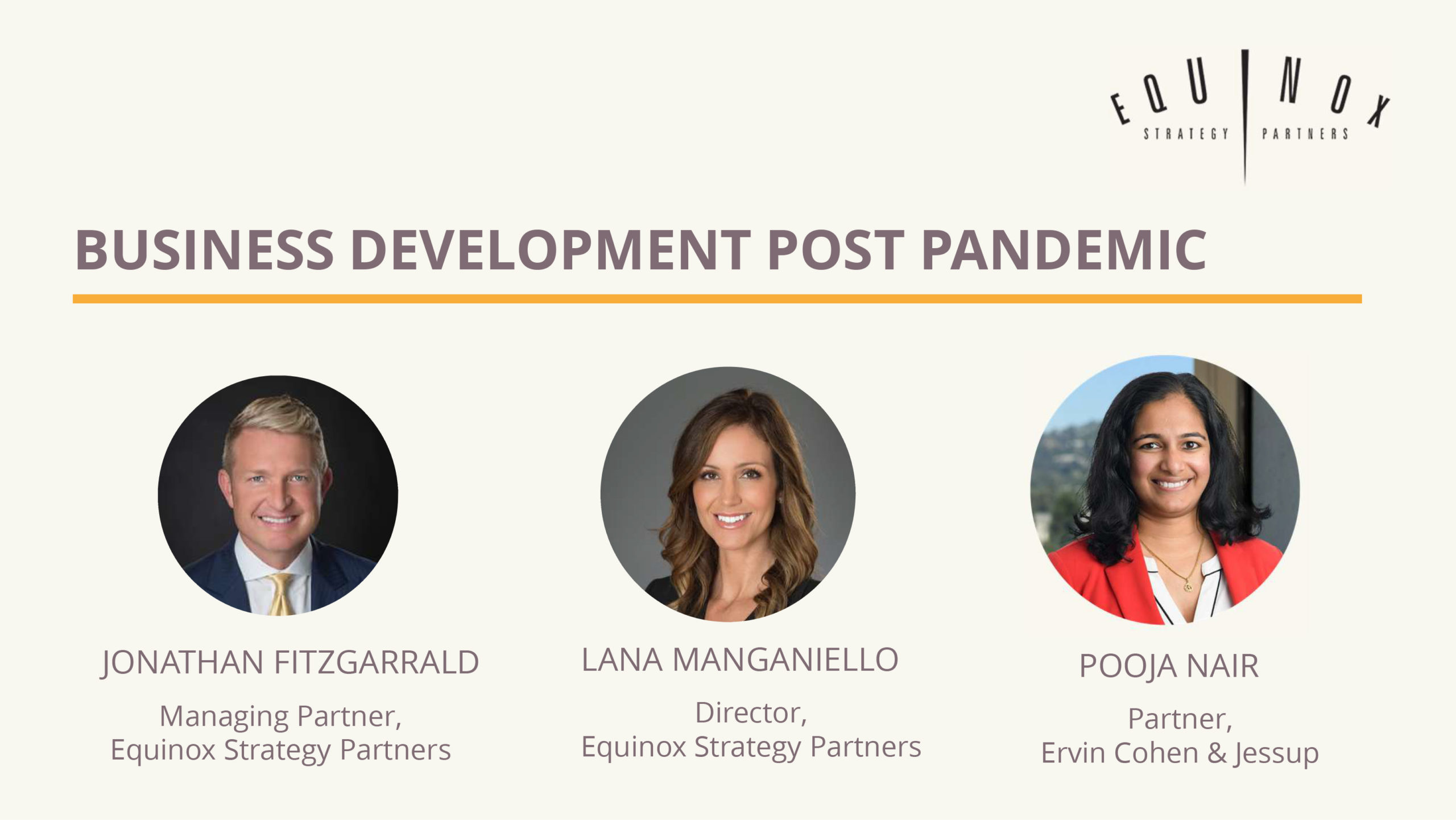 Jonathan Fitzgarrald moderated this webinar discussing how, as professionals prepare to "return to work," everyone is wondering the same thing: what will "work" look like when the pandemic is over? Some aspects of business will return to how they were before March 2020 while others have changed forever. Approaching client development in a pre-pandemic manner is no longer a viable option for client-focused lawyers. Learning how best to position yourself and your practice in the next normal will be a critical element to your future success.
In this 60-minute live workshop, we will address:
What traditional client development routines/behaviors will return and which have changed forever
New norms in relationship building/networking
Repackaging your expertise to meet current client and prospect needs
Critical elements of your online presence
Presenters:
Jonathan R. Fitzgarrald
Managing Partner, Equinox Strategy Partners
Lana Manganiello
Director, Equinox Strategy Partners
Pooja Nair
Partner, Ervin Cohen & Jessup
Share This Story, Choose Your Platform!