EQUINOX STRATEGY PARTNERS
Planning for the Next Generation of Succession Success
By Jonathan Fitzgarrald and Lana J. Manganiello, published by The Recorder (law.com)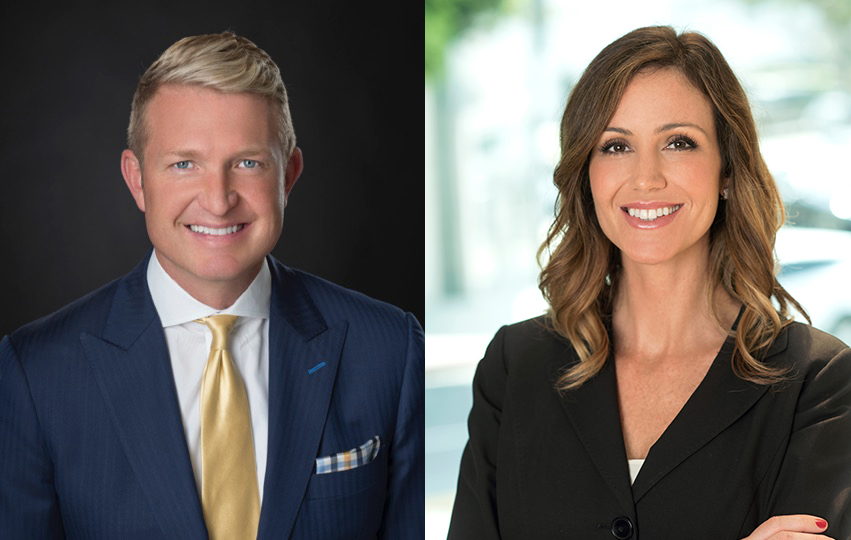 Published by The Recorder (law.com), link to article HERE.
There's an opportunity for the next generation of attorneys to proactively participate in the succession process, so long as the firm's smart enough to give them a voice in the discussions.
Gia is a seventh-year real estate associate at her firm. She's an undeniably rising star, going out of her way to build a reputation in the industry, networking with old faces and key players. She's doing everything she can to be an excellent lawyer, and she just so happens to be from a well-known family in Southern California, an association that's earned the firm more than a few clients.
During a recent performance review with her practice group leader— a "boomer"—Gia said she'd like monetary credit for the work she's bringing. The seventh-year associate also told him she'd like to be made partner.
The practice chair's response? Likely what you'd expect. He told her the firm was very appreciative of everything that she was doing to bring work in, but, essentially, that she needed to stay in her lane until it was "time."
You can also likely predict Gia's response. She walked out of the review and crossed the Century City street to a competing firm that couldn't wait to snap her up.
This isn't a hypothetical, it's a reality for a lot of firms that's throwing a wrench in their succession plans. Estimates place as much as 40% of the U.S. lawyer population at or near retirement age, and the topic of succession planning—and how it's changing—should be at the forefront of most law firms' discussions.
The practice group leader in this case was operating from the traditional law firm model that he built his practice on, the default mindset among founders and partners of or around the baby boomer generation. The common mantra is that these firm leaders must adapt, that the only solution is for them to deny that generational programming.
It's true, but it's outdated intel—firm leaders are aware of the problem and open to pitches that would resolve it. That's created opportunity for the next generation of attorneys to proactively participate in the succession process, so long as the firm's smart enough to give them a voice in the discussions. Younger attorneys move firms often, but that's an adaption to the times—few we've spoken to have preferred being drifting guns-for-fire over a lengthy position at a firm they can call home.
There's a lot to gain on both sides if they remain long-term as the firms' heirs, and a clean succession leads to a peaceful reign. In a two-part series based on our panel discussion with attorneys Randy Leff and D. Jason Lyon, we'll offer advice for young and old on rethinking the next generation of succession. This part will focus on strategies and considerations for firm leadership.
The options for planners (and the only one that's good)
Option one—the strategy of choice for many firms now feeling the repercussions of it—is to do nothing. If you're in the legal profession, you can probably think of at least a handful of law firms where the founders waited too long to do anything about their ailing line of succession. Maybe they figured it wasn't diplomatic or proper to bring up, or that the focus should remain on client work with no heads cocked or questions asked.
It was too late for the firm by the time they finally got around to it. If they got around to it.
Leff, co-managing partner of the midsize Beverly Hills firm Ervin Cohen & Jessup, said he's seen prestigious firms fail to second-guess themselves and suffer the consequences.
"I think people want to control their own destiny, but the really difficult decision for the founders to think about is 'What do we really want?' Do you just want to max out the amount of money that's possible up to the very end and then shut the doors?" said Leff, a leader on the firm's succession plans. "People decide they don't want to invest in the future, and when the founders retire or pass away, it's just over."
Ignoring other possible solutions like mergers, this brings us right to option two: a top-down reassessment, not just of the succession plan but the culture of the firm itself. What type of firm are you running, and do you want it to be that way in ten years, or fifteen? What's the argument for keeping this ship sea-worthy?
Are you maximizing profits or ensuring a legacy?
For successions to succeed, firms must have established a legacy worth preserving, whether it's a loyal prestige client with an enormous book of business or a firm name synonymous with results and client satisfaction.
At the same time, the firm has to ensure its heirs feel like a part of that legacy, capable of earning internal leadership or rainmaking positions and establishing themselves as part of the brand.
"People think about it when it's too late and they can't really change it. If you're going to build a team, you're not going to build a team in a week, month or even a year," said Lyon. "It takes years to really build that culture."
Lyon joined the Pasadena litigation boutique Hahn & Hahn in 2017, previously working as an associate for a Big Law firm. He said the new firm not only incorporated him into the succession plan, it gave him a role in the planning process itself, quickly promoting him to partner in 2019.
"When you know there's a long runway, you can plan ahead for any surprises or unexpected changes," Lyon said. "You have to do everything you can to make sure that transition process is smooth."
Ensuring that smooth transition is the name of the game, and historically it wasn't uncommon for wars to erupt or empires to crumble on a poor succession plan. Firms must expect the unexpected—if COVID-19 has taught us anything, it's that the unthinkable can happen more often than you'd think.
"It's much more exciting to me to work towards building a team that's going to continue on long after any one person is gone," said Lyons.
Raising chicks, and letting them fly
As Leff points out, it's leadership's job to identify successors and help develop the skills they'll need to take the reins. It's a responsibility that requires time, patience and a readiness to adapt when things don't turn out the way you'd planned.
"That relationship starts with an honest conversation. You've got to develop a deep, mutual trust, and It takes time," said Leff. "And I think that as in a lot of things with life, timing's everything."
Timing could mean knowing when to grant successors autonomy, Leff said, even if it's not yet functionally necessary. Or it could mean accepting that the timing was off, that a younger attorney got a too-good-to-be-refused offer before the firm's succession plans for them could ripen. So long as plans are thoughtful and consistent, the firm as a whole should be able to weather any individual loss.
"It's taken us a long time in our firm to develop it, but I think people feel it once you have that team-like culture. People want the younger people to emerge, and they know it," Leff said.
Jonathan Fitzgarrald is managing partner of Equinox Strategy Partners, providing service professionals and firms with strategic counsel to drive revenue and increase market visibility.
Lana J. Manganiello is a director with the firm, providing service professionals and firms with strategic counsel to drive revenue and increase market visibility.
Share This Story, Choose Your Platform!