EQUINOX STRATEGY PARTNERS
A 6-Step Framework For Legal Industry Professional Growth
Presented by: Law360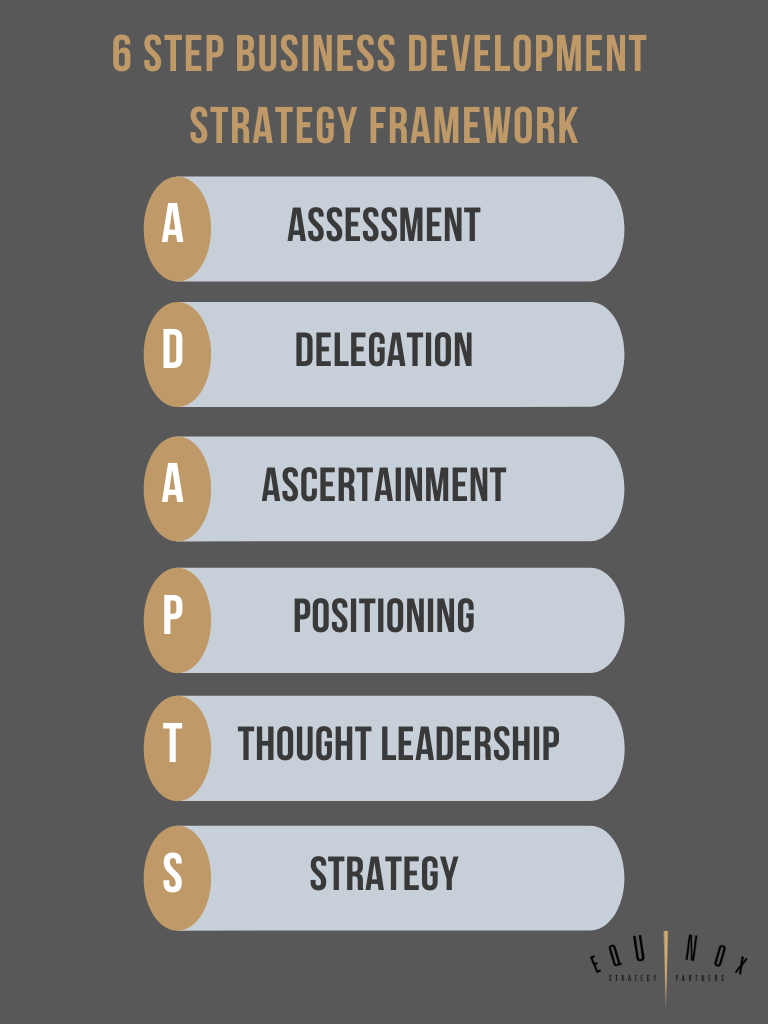 By Lana Manganiello (May 9, 2022)
Not all work is created equal and staying busy doesn't mean you are doing what you should be doing to achieve your bigger goals.
In part one of this two-part article, I discuss how implementing a framework will help you focus your professional growth strategy.
The legal profession announced record-breaking profits in 2021, and all signs suggest that trend will continue through 2022. Now that most practitioners are busier than ever, with many scrambling to meet existing client demands, it is the perfect time for attorneys to consider and prioritize their business development strategy.
Share This Story, Choose Your Platform!