EQUINOX STRATEGY PARTNERS
How To Efficiently Deploy Your Professional Growth Strategy
Presented by: Law360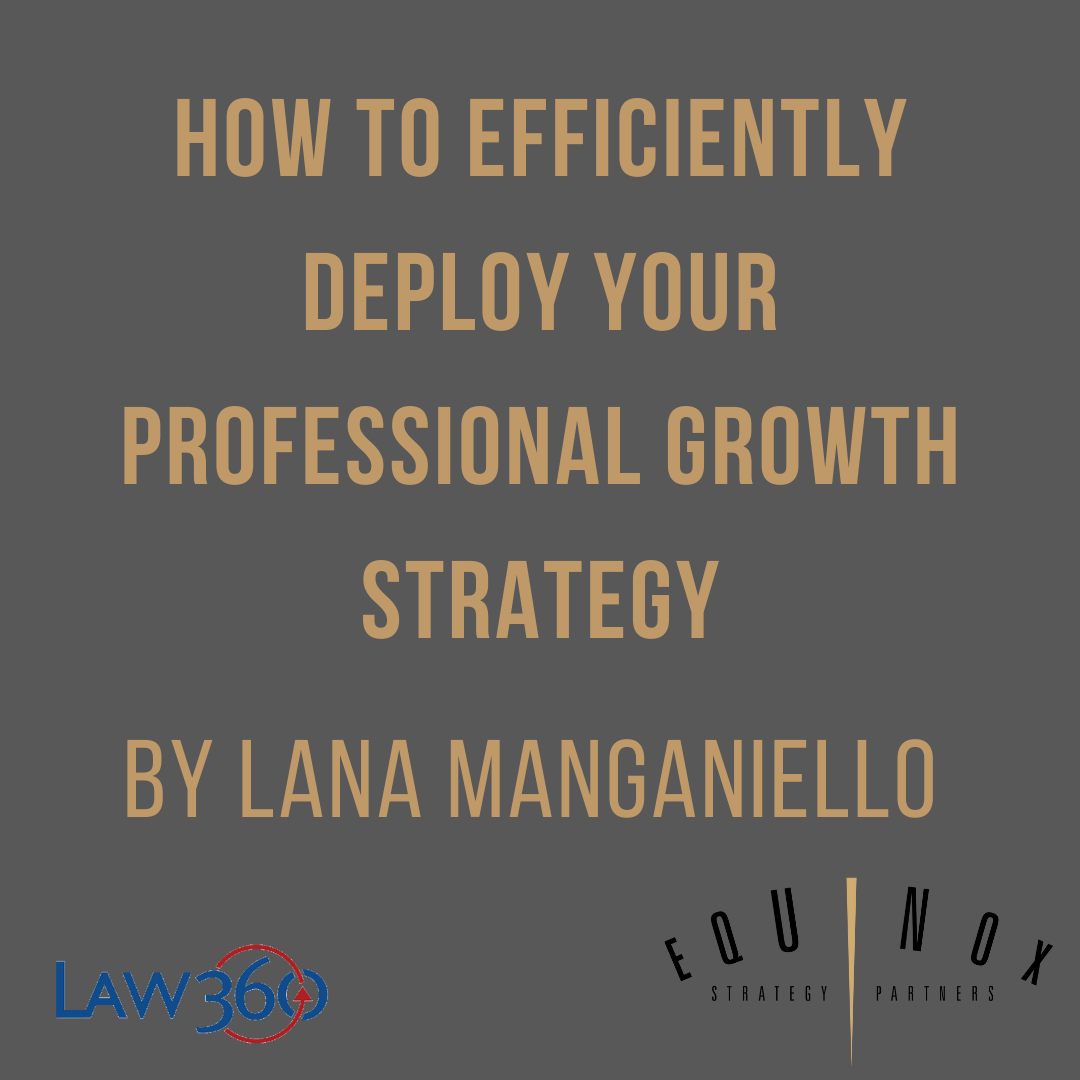 By Lana Manganiello (May 10, 2022)
Thinking about business development is essential. In part one of this two-part article, I discussed how to create an effective marketing strategy. In part two, I will discuss ways to implement your strategy, even when you have limited time.
Now that many attorneys are busier than ever, they have the unique opportunity to be especially choosy and thoughtful about the type of work they would like to bring in.
There are a thousand ways to market, but with limited or no time to devote to business development it is imperative that you incorporate only the most effective actions that are going to build the reputation and relationships key to your ideal practice.
I discuss a few actionable ideas below that don't require a lot of time to implement and can have substantial impact. Incorporating one or two of these suggestions every month will help you continue to steer your career in the direction of your choosing.
Share This Story, Choose Your Platform!