EQUINOX STRATEGY PARTNERS
LACBA's Counsel for Justice: Moving the Diversity, Equity and Inclusion agenda forward
Presented by: Los Angeles Lawyer Magazine, December 2021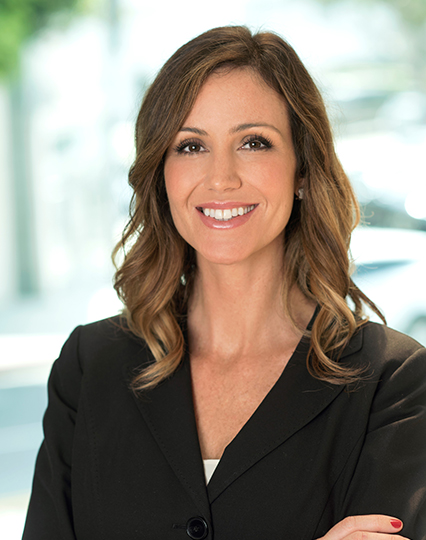 By Colleen Hart and Lana Manganiello
Published in Los Angeles Lawyer Magazine, link to article HERE.
The way we work, the way we care for one another, the way we treat the planet; for most of us, the pandemic has shed light on many things and ushered in rapid change on nearly all fronts.
The shift in social climate around racial equity has increased the attention the legal profession has put towards creating a diverse and equitable workplace along with a focus towards contributing to equity and justice in our legal system. Burnout has long been an issue for the legal community, and the various challenges of the pandemic and remote work have exacerbated many of the leading causes. As the global economy remains strong, the need for legal services has only increased, and law firms are increasingly challenged with attracting and keeping talent.
We asked law firm leaders how they see their support of pro bono organizations like the Los Angeles County Bar Association's Counsel for Justice impacting their firms, their lawyers and the larger community, today and in the future. Their answers largely reflected the fact that pro bono and diversity, equity and inclusion efforts often go hand in hand.
"The role and focus of DEI leadership at Proskauer has evolved from simply growing our diverse recruits to creating a culture of belonging and general inclusion," said Peter Wilson, Jr., Diversity and Inclusion Officer at Proskauer. "Right now, we are very focused on making sure that all of our workforce feels included and a part of the organizational fiber of the firm."
Rene Kathawala, Pro Bono Counsel at Orrick, says the pro bono clients it takes on are disproportionately people of color.
"Unfortunately, the correlation between poverty, incarceration and people of color is disproportionately stark, which is a reflection of the laws and systems that have prevented people of color from having equal access generally."
Wilson added that at Proskauer, particularly among its diverse lawyers, attorneys say they feel more connected and have a better sense of belonging when they see the firm is actively engaged in pro bono services directly impacting diverse communities.
"Talent, particularly our most junior talent coming into the firm, are keenly aware that they can go anywhere they want and that they can find firms that directly align with the things that they consider most important," Wilson said. "This generation of lawyer is not only looking for firms that have great brands and strong practice areas but are deeply committed to being part of the solution for a lot of the racial and social justice issues that we see in our country. So when I talk about belonging, for our lawyers, they have to feel like the firm is committed to the issues that they find most important."
Still, Kathawala thinks there's some room for improvement.
"The pro bono program of law firms could do a better job of collaborating with DEI; the two initiatives go hand in hand because what we do in pro bono, adds to the culture of the firm and promotes equity and inclusion for our clients," said Kathawala. "Attorneys have told me that they stayed at the firm longer than they thought they would because they had opportunities to make an impact and never dreamed when they went into corporate law that they could marry pro bono and commercial work. If you are effective, you can promote values that you feel good about because big law firms such as Orrick has professionalized pro bono programs through which each attorney can make a social impact."
Brian Moskal, Partner and Diversity Committee Chair at Greenberg Glusker and a pro bono volunteer with the Counsel for Justice, said the firm's commitment to diversity, equity and inclusion isn't just "smart business," but an ethical imperative.
"Our active and varied pro bono program is an important part of achieving that imperative," says Moskal. "Although the facts of a recent matter handled are heart-wrenching, it has been an honor to work with the LACBA Counsel for Justice to help literally save a client's life and give him hope for a future free from government-sanctioned homophobic violence and discrimination. Doing so has also enabled me to actualize through my work Greenberg Glusker's commitment to diversity, equity, and inclusion."
Daniel Brown, Pro Bono Partner at Sheppard Mullin, said focusing on pro bono work isn't just good for the community – it's good for the soul.
"Working on pro bono, on issues you care about, provides a sense of doing good and leads to better wellness, better employees, better working places," said Brown. "It's one of the reasons we ask people to do pro bono, for themselves."
Brown said that recent involvement in projects around policing and racial justice provided a lot of the firm's members "who were looking to do something" with an opportunity to help and "feel better about the impact that they're making at work."
"Working together on a pro bono matter creates added opportunities for our attorneys from different departments to interact and connect internally and adds in the integration of our people inside the firm." Wilson added, "Attorneys are fulfilling their overall mission of being good citizens, while they're also practicing at the highest levels at our firm."
Because truthfully, Brown said, "our lawyers are going to be the best at what they do when they feel like they can bring their entire self in."
"And that means that we must have a value structure that is at least commensurate with the things that they think are important in their own lives," Wilson said.
Law firms, especially national firms, rely on local community organizations like the Counsel for Justice to guide them on a local level.
"The only way to address the racist systems in place is to represent clients who are facing barriers to achieving equality for themselves," says Kathawala. "If we don't partner with local community organizations like LACBA's Counsel for Justice, we're totally bankrupt when it comes to engaging and addressing the basic purpose of our pro-bono program, which is to help low-income clients get excellent representation."
Brown adds, "we understand that as the big law firm, we're not always the experts in everything. It's groups like the projects at the CFJ that are on the front lines doing the work and so our relationships with those organizations are very important for guidance and effective involvement."
Wilson said it is a priority at the firm's Los Angeles office to find new ways to embed itself in communities within the city and throughout California.
"And that is why we have to find meaningful ways to partner with local organizations that are also actively involved in seeking justice and are positioned right in ways that we cannot be at all times," Wilson said. "It allows us to leverage the resources that we have at the firm to be able to move an agenda forward."
Share This Story, Choose Your Platform!