EQUINOX STRATEGY PARTNERS
Attorney Career Development: Participating in Organizations and Associations
Presented by: Attorney At Law Magazine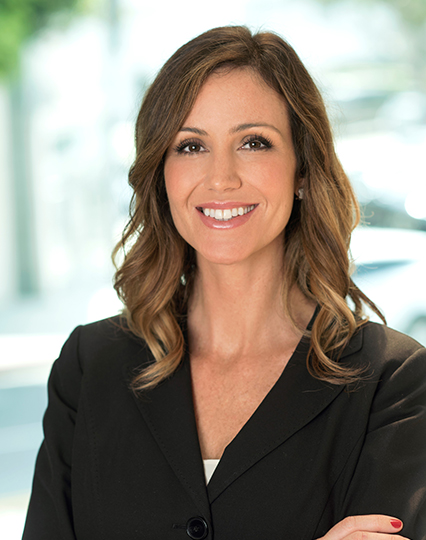 Regardless of time spent in practice, the lawyers who are most successful at rainmaking consistently prioritize two things throughout their careers: (1) growing their professional reputation and (2) building a strategic network.  One of the best avenues to achieving both is to become involved with professional organizations and associations.  And as with most things in life, you get the greatest results when you act with intention and purpose.
Here I will review my tips to best utilize engagement in professional organizations to achieve your practice development and career goals. Plus, I'll review how to measure the return on your investment.
Why join a professional organization?
Professional development: Joining a professional organization that is relevant to your practice is a great way to broaden your knowledge. Organizations often offer articles, webinars, reports, white papers, courses, workshops, seminars, conferences and certifications to keep their members up to date on the latest industry research, innovations and trends.
Boost your credibility and visibility: Being a member, and preferably an actively involved member in your profession and community can boost your credibility among your peers, your clients and your prospects. Associations generally look to their members to share their unique expertise with the association members through all of the educational opportunities listed above.  Doing so is a great way to boost your visibility as an authority in your field, while also giving back to your profession.
Build your network: Making new connections with people who can hire or refer you for the type of work you want is key to growing your practice. Joining an organization typically will provide many opportunities to connect with professionals on a local, regional, national and sometimes global level. Participating in special interest groups, sections or discussion boards sponsored by an organization is another way to get connected to people who are like-minded and/or working in the same niche you are.
Step up and lead: Raising your hand for a leadership role in a professional organization not only helps to develop your skills as a leader but also creates opportunities for visibility and relationship development, both inside and outside the organization.
Mentorship opportunities: Finding individuals that can support you and help you get to the next level professionally is often a benefit for proactive individuals in a professional association. There are also meaningful rewards in mentoring others including honing your leadership abilities, learning new perspectives and insights, and feeling a sense of contribution.
Build your support system: Making friends outside of work that understand your circumstances and can offer guidance and insight is one of the most important reasons to join a professional organization. Strong friendships within professional organizations will improve your career opportunities, will help you garner more influence and most importantly, will make work and life more fun.
Give back to the greater community: Many organizations include socially conscious initiatives to support efforts in the community, locally or otherwise. Whether it is a real estate organization that works with Habitat for Humanity or a bar association providing free or low-cost legal services, there are usually ample opportunities to support your community or make charitable contributions within professional organizations.
Try something new: If you are interested in launching something (perhaps conducting a survey, writing a book, or giving a workshop) a professional organization is a great place to find potential partnerships and access to a support system of experienced professionals that know how to make things happen.
How to decide which organizations to join?
Get clear on your intent: What is most important to you right now? Bar associations can be very effective for professionals who are interested in building their reputations and friendships among individuals within their practice area. But, unless you do a great job of positioning yourself within a specific niche, you may not find participation in your bar association section effective for business development purposes.  A trade organization could provide a more direct opportunity for business development, though it may not offer some of the professional development and peer support opportunities that your profession's associations would.
Do your research: Spend time reviewing the online biographies of the people in your profession with practices you admire to see what they are participating in.  Find out what organizations your ideal clients and prospects are involved in.  Exploring organizations and gathering information could be a great reason to reach out to these individuals directly so that you can ask what their experience has been like and where they see the organization heading.
Explore the websites of organizations you are interested in: Sections, committees, SIGS, leadership opportunities, recognitions, newsletters, publications, webinars, meetings, conferences … find out if the organization appears to have the opportunities for connection and learning you are looking for.
Reach out to the volunteer leadership to schedule one on one conversations. Find out about their experience and where they see the organization heading. These volunteers will likely be eager to speak with you if you express an interest to add value to the organization. Initiating relationships with current leadership even before you join will likely make your transition into the organization successful faster.
Think about how you would like to get involved and add value to the organization and be prepared with some ideas to share during your conversation.
How to maximize your involvement?
Develop relationships: The reason attorneys join an association is usually to meet people that can refer or hire them for work. But relationships take time and some proactive effort so consider the following:
Join committees and raise your hand for leadership opportunities.
Reach out for one-on-one meetings with fellow members. One way to ask … Hey Sarah, Would you be interested in getting lunch in the next couple weeks? I would love to learn more about you and your work. You may become friends and perhaps be able to help them professionally at some point and vice versa.
The better you know the people in an organization the more effective you can be as a member and the more value you can add to the organization.
Keep your directory profile updated with your current bio and information, make it clear what you do and for whom
Volunteer to write for the organization's publications, speak at events, provide webinar presentations, or put a panel together. Remember to always make sure the topics you are associated with are expressly relevant to your ideal client and demonstrate your expertise in the kind of work you are interested in.
How to determine ROI?
Tracking: Keep track of the amount of time you are spending with an organization and its members, track the number of referrals you have given out and the number of referrals you have been given. Track the visibility opportunities you take advantage of and if anything valuable eventually comes of them.
Effort: You get what you put into most things. Before you quit, determine if there is anything else you could be doing to get more out of your involvement.
Give yourself a timeline: You need time and proactive effort to build trust within an organization. Decide at the onset how long you will commit before assessing whether the fit is good.
Business development: If you don't think an organization is the right fit, make sure you ask yourself if you've done a good job of making clear exactly what you do professionally and for whom (your target clients).
Continue to reassess whether the organization and the membership is still in line with your evolving goals (do this at least annually).
Lana J. Manganiello has devoted over 12 years to coaching new and experienced lawyers and other service professionals on topics related to annual business planning, business development coaching/training and marketing. Trained and certified through Cornell University in Diversity and Inclusion, she is dedicated to working with law firms to attract and develop women and diverse professionals and is deeply committed to working to improve diversity at the top of the legal profession.
Share This Story, Choose Your Platform!