EQUINOX STRATEGY PARTNERS
Los Angeles Times Names Equinox Strategy Partners' Jonathan Fitzgarrald a "CEO Visionary"
Presented by: Los Angeles Times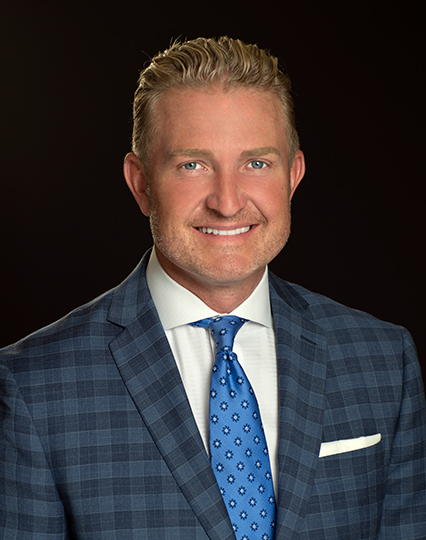 LOS ANGELES, Aug. 2, 2023 /PRNewswire/ — Equinox Strategy Partners announced today that Managing Partner Jonathan R. Fitzgarrald has been recognized by the Los Angeles Times as a "CEO Visionary" in the publication's C-Suite Issue. "The role of the CEO is ever-shifting and ever-evolving, but one thing is constant: The role is demanding, encompassing and takes a kind of moxie only a few have," states the publisher. "Many of those profiled here steered their companies through the stark reality of the pandemic, aided in the rise of social justice as a pillar of their company culture and are looking toward smart and sustainable growth for the future."
"Jonathan Fitzgarrald is a seasoned advisor who helps undervalued professionals unlock their potential and achieve growth in revenue, market visibility, and their practices. His unique approach, inspired by the Moneyball strategy, focuses on coaching skilled professionals in legal, financial, accounting, and professional services firms who are often overlooked. Clients he advises have experienced revenue increases of up to 20% in the first year," states the profile.
The profile goes on to say, "Fitzgarrald is a highly regarded speaker, having presented at prestigious events like the Managing Partner Forum and UCLA Anderson School of Management, and his expertise has been featured in numerous prominent publications. His motivation lies in empowering professionals to succeed, and his background in equestrian events and international humanitarian work has instilled resilience, multiple perspectives, and language skills in him."
Fitzgarrald is a longtime leader of the Legal Marketing Association, and is a Fellow of the College of Law Practice Management. He currently serves on the board of Raise A Child, a non-profit devoted to preparing prospective parents for the foster-to-adopt program.
Share This Story, Choose Your Platform!